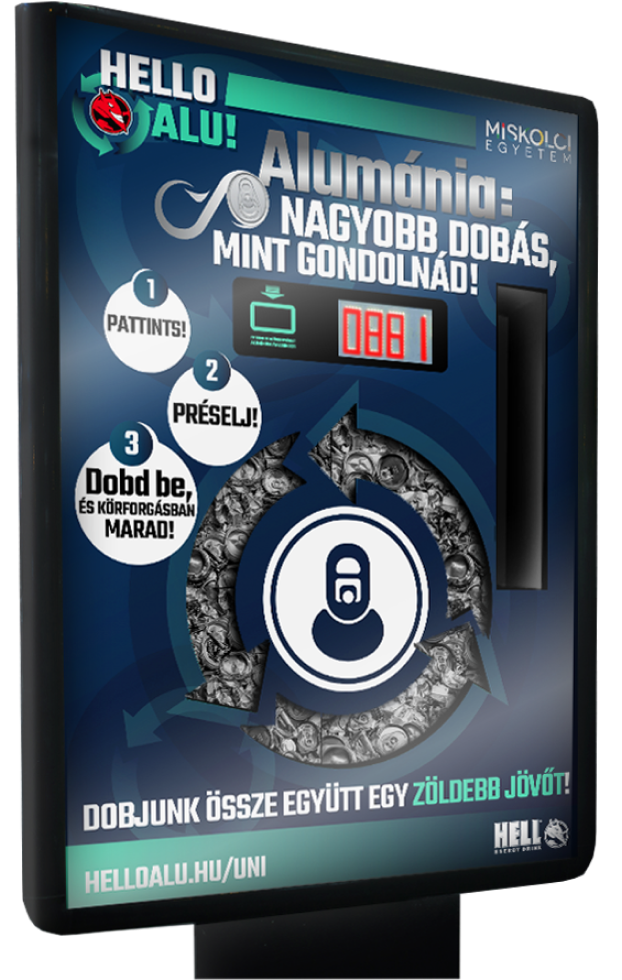 ALUMANIA IS COMPLETED!
Congratulations to the University of Miskolc community, who with great enthusiasm collected a total of 10214 cans during the ALUMANIA campaign, which lasted for 4 weeks from 24 April. Their prize can be none other than the HELL Maxi Chill Zone: 15 hammocks, 5 outdoor beanbag sofas and 3 piano benches. The Chill Zone is expected to be handed over in September.
O ALU!
You say it's just a beverage can?
I say a piece of the future.
You say it's not a big deal to throw it in the recycling?
I say it's a bigger deal than you think!
At HELL, we have long believed that the path to a sustainable future is paved not with promises, but with actions. It's not an exaggeration to say that every aluminum can is a treasure, because we're talking about one of the most sustainable packaging materials in the world. If it finds a good home, it can be reborn and back on the shelves in 60 days. But you need to be part of it! If we put our heads together, it's a real shot for a more sustainable future. That's why we're launching HELLO Alu, a series of activities where you and we can help aluminum stay in circulation while having fun!
CANS ARE THE FUTURE
Aluminum. Discovered in 1825, the metal was initially more expensive than gold.

And for us and the planet, it remains a huge asset today.
Why did we choose aluminum, the world champion of renewable packaging?
It's immortal.
Aluminum is 100% and infinitely recyclable.
Lightning fast.
When thrown into the right selective collection and thus recycled, it takes just 60 days to be reborn and back on the shelves.
Energy efficient.
The energy needed to produce one new aluminum can from primary production can be used to produce 20 recycled aluminum cans
Superpower.
And what better proof of its superpower than the fact that 75% of the aluminum ever produced is still in circulation today?
Recharger.
By recycling a single can, you can save enough energy to watch 2 hours of TV.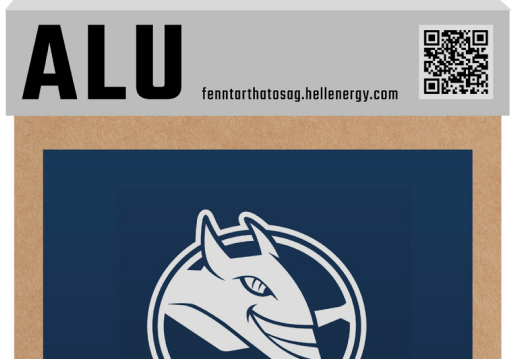 WE GO FURTHER TOGETHER
If words are not replaced by deeds when it comes to a sustainable future, we don't have much left to throw. But with the right actions, we can go far. Our best shot was to choose renewable aluminum packaging. The cans we produce already have an exceptionally high recycled aluminum content and a low environmental footprint, so we can make the most effective contribution to keeping our future-friendly super-packaging material in circulation.
And your best shot will be to throw your favorite refreshment can in the recycling every day.
O. BIGGER DEAL THAN YOU THINK!
Our goal is to become the world's greenest energy and soft drink company!
U can think green
If you are interested in sustainability issues in a deeper way, if you want to know what green initiatives we are working on, if you want to read not only about the problems but also about possible solutions, visit our sustainability blog!
Which is the greenest packaging? Are microplastics really everywhere? What's really in your tap water? If you want to know more about these and similar exciting questions, visit our sustainability blog!